Last Tournament Summary:
Our May tournament saw 40 players at the 4th event of the the year. After a very long game, Andy M. and Bobby A. decided to chop the top prizes and play a showdown for points and bragging rights. Andy's hand, A4os, held up over Bobby's Q5os to win with ace high. Justin L. took the bounty by eliminating Isabel M., but fell in 8th place.

Travis was unable to hold momentum and slips from 1st to 4th with 101 points. Tommy G. jumped from 5th to 2nd with 115 points. Dave R. improves from 3rd to take the lead with 122 points. It is still early in the season and there is plenty of movement on the leaderboard.
2021
Tournament Results, League Game 4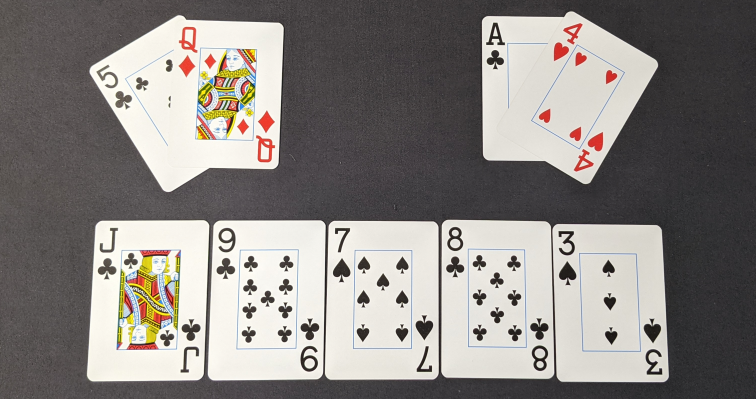 First Place
Andy M.
$253 (chop)
49 Points
Second Place
Bobby A.
$253 (chop)
46 Points
Third Place
Tommy G.
$137
46 Points
Fourth Place
David R.
$98
42 Points
Fifth Place
Carol R.
$39
39 Points