Underdogs in money!
Our 4th tournament this season saw 44 players battling for cash and points. Congrats to John K. for taking 1st place (how'd that happen?) for $344. Lee A. took the bounty and was playing for free for eliminating Jason P. at 23rd, but fell himself in 12th position.

There was a little movement at the top of the leader board, but the same 3 players hold the top 3 positions. David R. maintains the lead with 189 points. Jonathan C. improves to 2nd with 176, while Jason P. falls to 3rd with 167. Important to note, Jason only has 3 games while the other top 5 have 4 games. John K. slides into 4th with 154 (what?), and Bill P. comes up to 5th with 146 (WHAT?)
2022
Tournament Results, League Game 4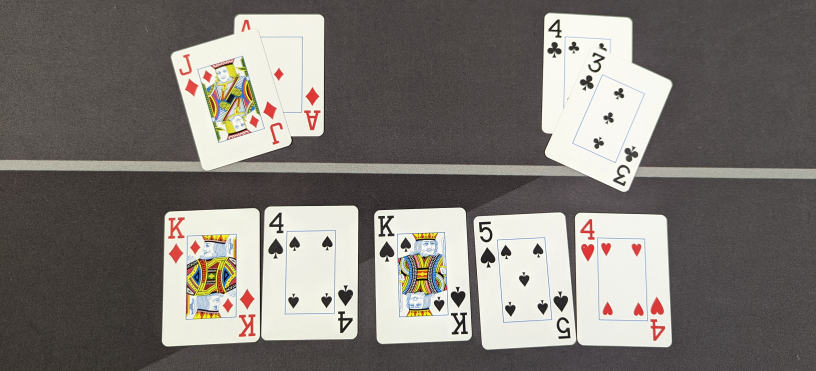 First Place
John K.
$344
51 Points
Second Place
Bob W.
$251
52 Points
Third Place
Tony S.
$151
50 Points
Fourth Place
Ronald H.
$108
45 Points
Fifth Place
Bill P.
$43
44 Points