Last Tournament Summary:
We saw 39 happy faces for our June tournament. Dave R. won the tournament and solidified his standing. Joel F. elimited Andy M. for the $20 bounty, but fell in 14th position.

Dave R's win pushes his lead even further, improving from 122 points to 175, leading Bobby A. by 34 points. Tommy G. slips from 2nd to 3rd with 128 points. Numbers 4, 5, and 6 are holding their positions with only 4 of the possible 5 games so there is plenty of room for improvement.
2021
Tournament Results, League Game 5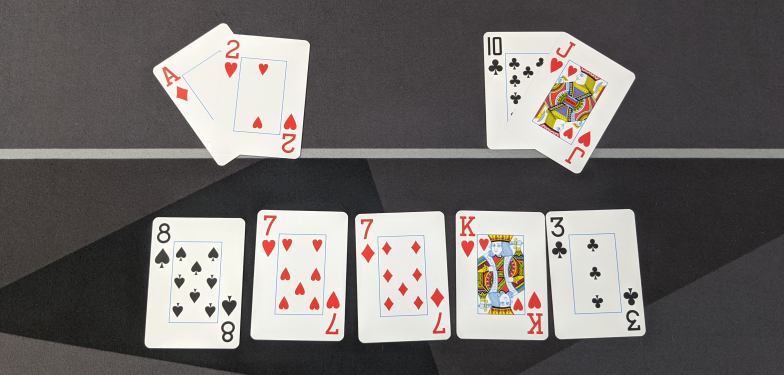 First Place
David R.
$304
53 Points
Second Place
Kay K.
$190
42 Points
Third Place
Shaun S.
$133
43 Points
Fourth Place
Norma E.
$95
38 Points
Fifth Place
Don R.
$38
41 Points