Last regular game of the season
We had 44 players for the final league game in November. Top two chopped cash, but Tom B. took 1st place in play and $279. John K. was playing for free when he earned the bounty by eliminating Brennan P. at 26th position, but fell himself in 15th.

Once again, Jason P.'s score is unchanged at 286 points. However, Dave R. ran deep in the tournament and improved over a previous tournament enough to steal the lead with 290. Lee P. came up to 3rd place with a final score of 267.
2022
Tournament Results, League Game 10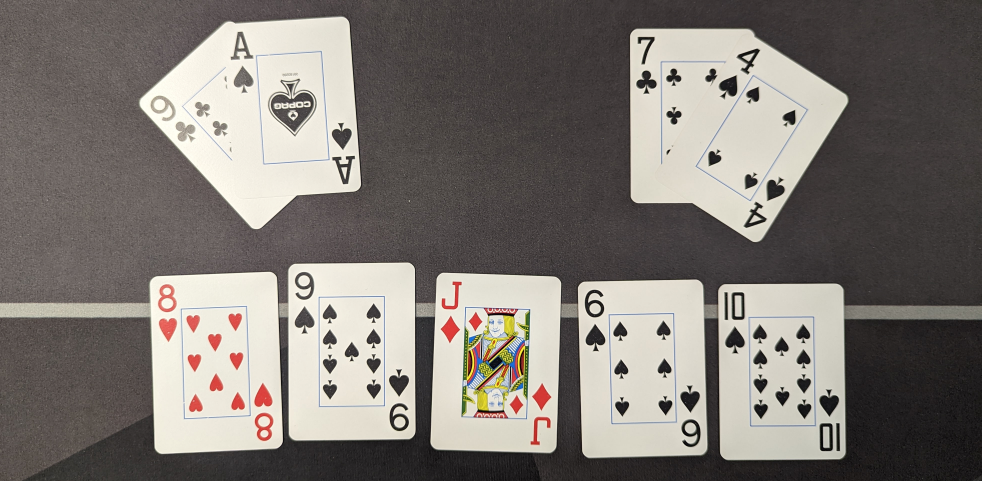 First Place
Tom B.
$279
55 Points
Second Place
Bob W.
$279
52 Points
Third Place
Mike J.
$131
49 Points
Fourth Place
Denise R.
$108
44 Points
Fifth Place
Lee P.
$43
42 Points