Things are heating up!
In August, 47 players showed up for our 7th tournament. Congrats to Don R. for taking down first for a cool $368. Mike Jeans got the bounty for taking out Jason P. in 16th place, but fell himself in 9th.

Jason P. added the full 33 points from this game to his score, and holds down 1st with a comfortable 286 points. Next in line is Dave R. with 249, bumping Jonathan C. down to 4th with 232. Kay K. added 35 points to her score, and stays in 3rd with 244. Eric B. dropped 5 spots to 10th, and Steve R. comes up to grab 5th with 211. The top 11 players have 6 games under their belt, so now things will likely slow down a bit as after 6 tournaments, you can only add to your score by improving over a previous tournament.
2022
Tournament Results, League Game 7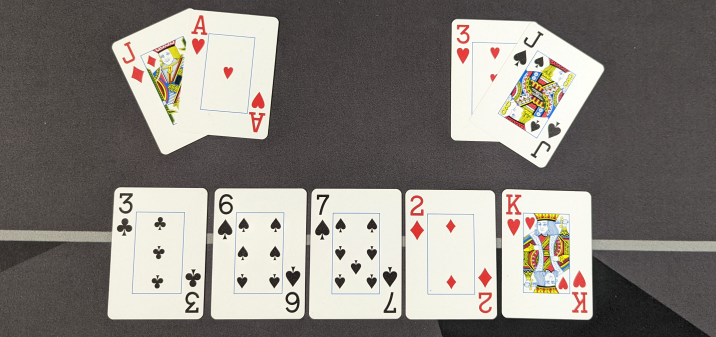 First Place
Don R.
$368
55 Points
Second Place
David R.
$230
50 Points
Third Place
Johnathan D.
$161
54 Points
Fourth Place
Justin L.
$115
55 Points
Fifth Place
Bobby A.
$46
47 Points