Record busted once again!
59 players showed out to show down for our 3rd tournament. This beats the prior record of 54 players set at our first tournament this year and tied on our 2nd. Congrats to Jason P. for taking 1st place again and retaining his bounty. Jason earned $484 for his efforts.

Despite 2 first place finishes in a row, Jason finds himself in 2nd place with 143 points, but he holds this position with just 2 tournaments played. David R. finds himself in a familar spot in the lead with 159 points. Newcomer Jonathan C. holds 3rd with 142, one point behind 2nd place. Phil K. has 4th with 140, and another newcomer Kris N. holds 5th with 135.
2022
Tournament Results, League Game 3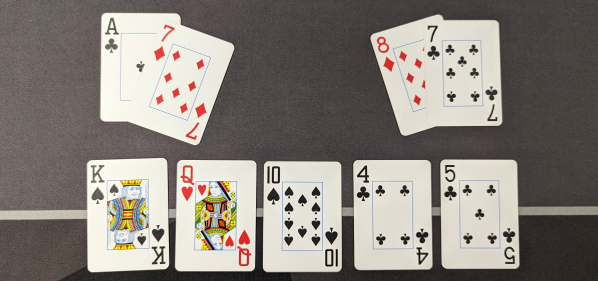 First Place
Jason P.
$464 + $20 retained bounty
74 Points
Second Place
David R.
$290
68 Points
Third Place
Don R.
$203
65 Points
Fourth Place
Mitch L.
$145
62 Points
Fifth Place
Jack R.
$58
61 Points