Last Tournament Summary:
Our September tournament has 34 players. Congrats to Isabel M. for taking first and earning $264 and 45 points. Jesse H. took the bounty, eliminating Larry A. at 25th position, but fell himself at 10th.

Dave R. still holds 1st and his score still remains unchanged at 204, almost as though he is taunting others to catch him. Bobby A. dropped from 2nd to 3rd, supplanted by Kay K. rising from 5th and trailing Dave by just 5 points. Gordon B. holds 4th with 190 and Nevitte J sits at 5th with 183. With two games of the season left, who knows what will happen!
2021
Tournament Results, League Game 8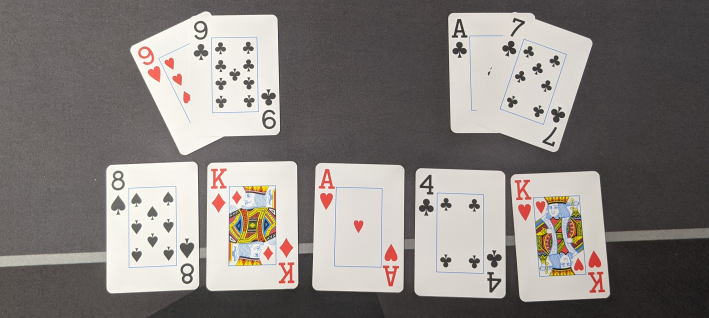 First Place
Isabel M.
$264
45 Points
Second Place
Andy R.
$165
40 Points
Third Place
Jack R.
$116
38 Points
Fourth Place
Shaun S.
$83
40 Points
Fifth Place
Brandon N.
$33
34 Points